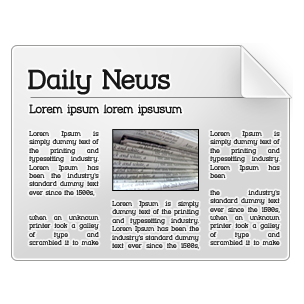 Great new press article about Greg and his music producing!
Huge Huge News! As part of Greg's 25th Anniversary Special Edition Series of recordings we are proud to announce "Oh Baby' a new song Greg wrote based on the 2nd song he ever wrote (Mee Woo's Blues - Off the Wockwongs album). This recording features
Scott Bennett from L.A.
Scott is a Grammy winning, Golden Globe nominated multi-instrumentalist, vocalist, composer and producer who has created songs and performed with rock's legends: the Beach Boys, 15 years with Brian Wilson, Paul McCartney, Jeff Beck, David Crosby, Billy Joel, Neil Young, The Who, Bruce Springsteen, Paul Simon and Elton John.
Brian Wilson has called Scott "the most talented musician I've ever met."
Scott is one of the few people to have written songs and produced albums with Brian Wilson.
Greg starts his own world-wide radio show. Starting January 2013 Greg will be producing and presenting a fortnightly radio show 'Oz good as it gets' broadcast on-line from California as part of the Hornet Hideaway Program. The show ran for 1 year and was highly successful but was finished due to technical issues overseas.
Greg's original jazz songs receiving airplay on US radio! Greg's songs "Punkalla Creek Gold and The Sand Crab are being played on California Radio! 'On Watch'! With Athens Abell - www.blogtalkradio.com.
Greg's award winning smooth jazz composition 'At Sunset' released on compilation album. Greg's award winning smooth jazz composition 'At Sunset' featuring Ms Jo Kenderes has been released as a track on the compilation album 'Sifted Sunshine' by Austep Music. The album is available through iTunes and Austep Music.
Greg has a new guitar and bass teacher (and this one is immense!) Whilst in Hollywood Greg had a lesson and is continuing lessons via Skype with the immortal Ms Carol Kaye. Carol is probably the most recorded musician in modern music history with over 40,000 recordings, including movies and TV themes and some of the biggest hits in music history. Click here to see Carol's bio, you will never believe what she has achieved.
Greg's original award winning songs are now available as ring tones! Including Wombat Wobble, I'm not as think as you drunk I am (for the boys at the bar!), Latin, Comedy, Funk all for 20 cents each or the lot for 80 cents. Click here.
2011 - Greg plays in Canada and the US! Greg appeared at several jazz venues in Vancouver (The Hot Foot Five), Montana (Bitteroot Valley Ragtime Society) and the West Hollywood Hotel, Hollywood Boulevard (with vocal sensation -Brenna Whittaker, members of Stevie Wonder's Band and the X Factor US Band) in August and September 2011.
Greg organised the Jazz Flood Relief Tour - 2011. The tour included professional musicians from Sydney, Grafton and even New Zealand! The musicians donated their time, talents and all costs to travel from Sydney up the North Coast of NSW raising money at a series of concerts and then providing two free shows at flood ravaged Mingoola (Tenterfield) and Toowoomba. Apart from making a lot of people happy we raised $3,000 for flood relief. View the tour video.
Greg's new jazz album 'Narooma Suite' now selling across the world! The songs are influenced by his love for the New South Wales (Australia) South Coast Seaside paradise of Narooma. The songs reflect the joy and lyrical feeling of jazz songs from the 1920's with a modern slant on them. Visit the albums page for shop links. View the album promotion video.
Greg records on album with US music superstars! Greg recently recorded as a member of the 'Global Choir' through cyberspace for the new album by US Guitarist Vinnie Zummo (top NYC session guitarist - incl Joe Jackson, Art Garfunkle etc). The album has appearances by John Sebastian (R & R Hall of fame/Lovin' Spoonfull), members of Joe Jackson's Band, Brian Wilson's Band as well as Blues, Jazz and Rock legends. See my Albums page for details.
Greg's composition 'At Sunset' is top 5 finalist in Song of the Year November 2009!!!Greg's Latin/Jazz composition 'At Sunset' was a top 5 finalist in the Instrumental/Jazz/World Category of Song of the year. That means his song (better than runner-up) will be distributed to top entertainment Record Labels, Producers, Management, Promoters, Media, Entertainment Attorneys, Publicists and Publishers WORLD WIDE! To hear the song for free or download it for 30c click here.
Greg's new songs featuring Nicholas Woodford from Happenstance are now available! See my Albums page for details. After just missing the song of the year international competition, Greg has re-recorded his 4 new songs with a professional group including Nicholas Woodford - vocals, Carl Englert - guitar, Mark Egger - Piano, Richard Frost - Bass and Greg on backing vocals and piano. Third week in the MP3.com.au charts (26 December, 2009) Greg is # 2 Rock artist, # 2 Pop artist, #5 Pop/Rock artist and #10 overall artist.
Greg is runner-up in International song contest July, 2009! Greg has just missed a finalist position in an international song writing competition at Song of the year awards with his rock and easy listening compositions. This competition is judged by a world class judging panel and whilst not being a top 5 finalist, Greg has been awarded a runner-up award. Judging comments can be seen on my Awards and comments page.
Greg's "In Tribute to Louis Armstrong" album goes international! Greg's amazing tribute album to his hero Louis Armstrong is now on-line for preview and sale! The album is receiving very good sales both for physical discs and digital downloads from his fans around the world from Sydney to Norway! Check out the album and my other albums on my album page.
Argentina, eat your heart out! Greg recently heard from Maximo Seligmann (Jazz promoter and fan) formerly from Argentina and now residing in Spain. Max told Greg that when he lived in Argentina he regularly watched him playing in the Dave Dallwitz Big Band at Bondi Beach (see my Youtube Videos). Amazing!
Greg at the Auckland Jazz Club. On 20 April 2008 Greg and his old piano player Neville Byrnes performed to a very appreciative crowd at the Auckland Jazz Club in New Zealand (see photo gallery). Greg and Neville had the crowd up and dancing with some great Louis numbers. A great time was had by all!
2013 - Greg's second tour of the United States! The tour started in California with concerts with the Twisted Piston Rhythm Riders (see albums re live album release) The Creole Jazz Kings and the legendary banjo player Kurt Abell. The Tour then marched on to New York where Greg played with Vince Giordano and his Nighthawks (Grammy Award winners for Broadwalk Empire), The Ear-regulars (Jon-Eric Kelso) at the Ear Inn, and The Grove Street Stompers at Arthurs Tavern. The Tour then headed to Washington DC where Greg played with the Creole Gumbo Jazz Band with phenomenal clarinetist Ben Redwine.
2014 - Greg's third tour of the United States! 16 shows in 19 days! The tour started in Chicago with two nights at the famous Green Mill Bar (Al Capones old hangout) which hasn't changed since the 1920's. Performances with Andy Schumm and his Fat babies and legendary gypsy jazz guitarist Alfonso Ponticelli! Then a night with Yves Francois and his Rocambu Jazz at Margaret's Bar. Then off to New York City to play with Cythnia Sayer and Conal Fowkes (Woody Allen's Band members) at the Knickerbocker Bar & Grill. Then a return to Arthur's Tavern to play with my dear friends The Grove Street Stompers with clarinet legend Joe Licari. Next night a a blow with Aussie expat Adrian Cunningham and his old school at Swing 46! The next day Greg attended Queens College and played four of Louis Armstrong's trumpets in a private session! (Video of the session is on youtube under the Gemusic1 channel). That night Greg returned to the Iguana and played again with Vince Giordano and the Nighthawks. The next night Greg performed with the Louis Armstrong Eternity Band at the legendary Birdland Jazz Club!. Then it was off to California for a reunion with my friends at the Twiested Piston Rhythm Riders with two performances at the Mediterranean Market & Grill in Modesto. Greg also played with The Devil Mountain Jazz Band, a return to the Clarion Hotel for another night with the Creole Jazz Kings and on a seperate night the Katznjammers Jazz Band also at the Clarion. Performances with the legendary Cell Block 7. A VERY early call to play with a jazz band at a local Egg and Food festival in Modesto showed how similar down-to earth gigs are no matter what country you are in, and finally a jam session at the Barking Dog Grill in Modesto! Pictures from the tour are now on my photo gallery.