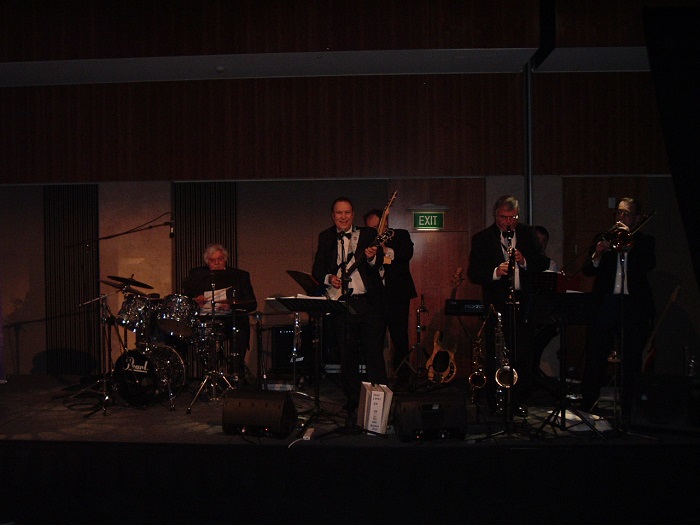 Rhapsody is a multi-instrumental group that performs music ranging from 1890's Ragtime, Old Time, Dixieland Jazz, Swing and Big Band through to Pop and Rock and Roll of the 60's, 70's, 80's and 90's. Rhapsody is great for corporate functions, clubs, backyard parties (see photo gallery) and especially weddings.
Most weddings have a range of guest ages and why would you want to have half your friends enjoying the music and half not. With Rhapsody you can have Nat King Cole, Frank Sinatra and Louis Armstrong for dinner and then the Beatles, Elvis, and Crowded House for dancing the night away.
Rhapsody can perform in any size from a quartet up to a full 18 piece Big Band.
Why hire a Juke Box or D.J. when for a similar price you can have a live band. Impress your friends or clients at your next function.