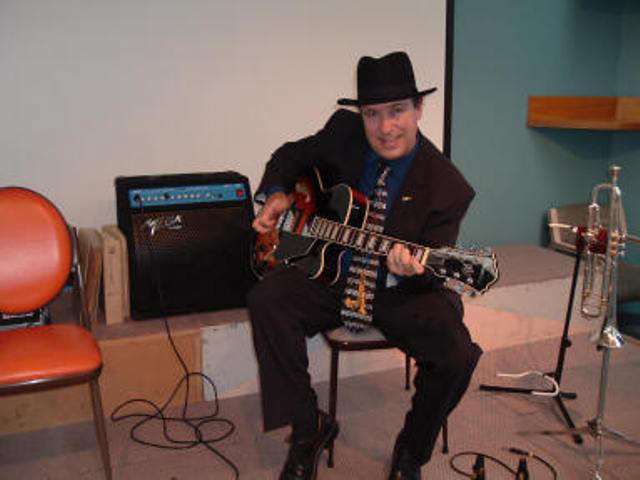 Greg has developed a great jazz era show that can be performed solo using high quality backing tracks (all performed and recorded by Greg on numerous instruments). This show is perfect for backyard parties, and especially retirement villages where the show has been highly successful as an 'old time' sing-a-long with all the wonderful songs of the 1920's through to the 1950's from Frank Sinatra, Nat King Cole, Louis Armstrong, Fats Waller and other legends.
Click to listen to a short demo recording!
Better still! Watch my short promotional video
Unfortunately some 'less than reputable' Jazz musicians 'monitor' my web site for details of my jobs and then bombard my clients to undercut my jobs. I have had to remove details of previous performances (for your sake and mine). For a list of villages performed at and references/comments please email Greg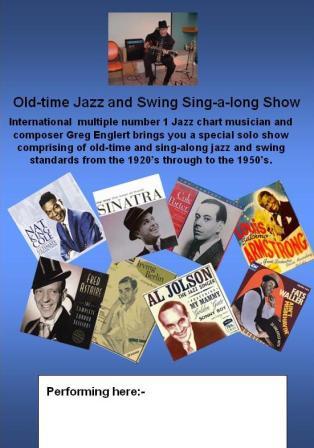 Not just retirement villages - Small restaurants, pubs, even art exhibitions!