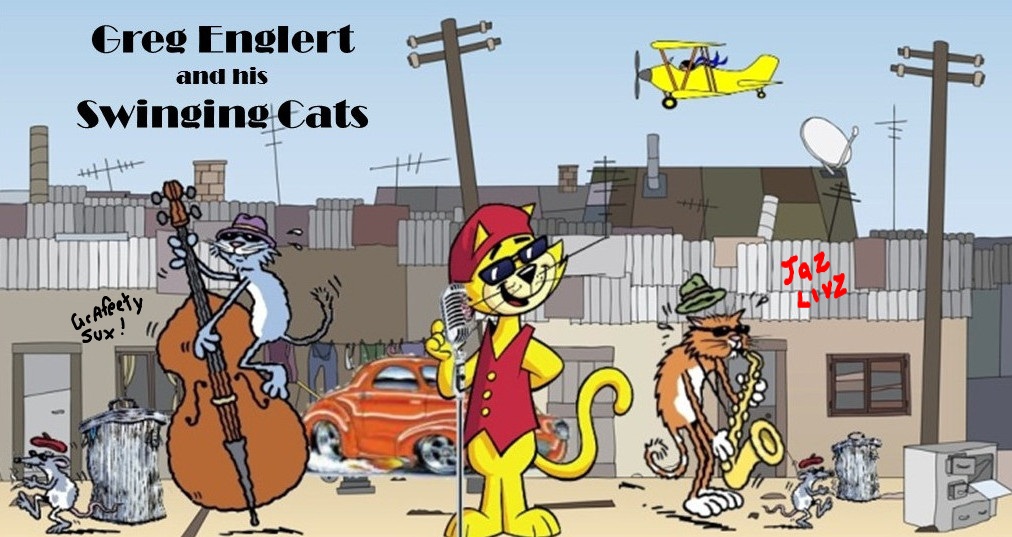 Described as "Louis Armstrong meets Louis Jordan at Brian Setzer's BBQ" this band resides in the exciting period of the 1950's where Jazz, Swing, Boogie, Jive and Rock and Roll all met with amazing results. This band covers standards from 1930 to 1959 and is perfect for dancers with Swing through to Jive being the order of the day.

Put on your zoot suit, your spats, your hat and get down to see this band. You will never regret it!

Here is the band's Top 10 theme song:- The Swinging Cats.
And our promo video! Another Youtube vid!